Morning Sketchers.... So It's time for another sketch and this week as it's the first of the month it's the lovely Paula's turn to do the sketch and she came up with this fab creation....
Here is my interpretation...
We are also sponsored by the fantastic Christy at Tiddly Inks ... I do love all her images but I think Wryn is becoming a favourite...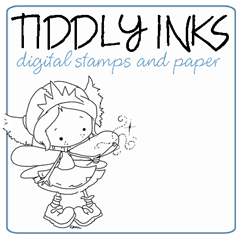 Card Recipe:
Image: Wryn from Tiddly Inks
ProMarkers & FlexMarkers
Papers from stash
Buttons: American Crafts
Ok so I'll be back in a bit with my Less is More card and then it's time to finishing ripping out the kitchen...
Jen xx